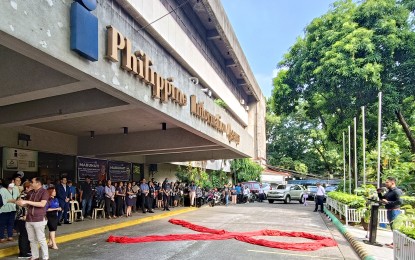 MANILA – An advocacy group providing life-saving assistance to people living with human immunodeficiency virus (PLHIV) on Monday launched a program that aims to break the discrimination and stigma attached to HIV in government agencies.
Project Red Ribbon Director Ico Rodulfo Johnson told the Philippine News Agency (PNA) that their group wanted government agencies to have a safe, working environment and a safe space where people can talk about HIV as it affects not only the at-risk population but also every member of the society.
"By bringing the HIV services to government agencies, they will be made aware of the services of the Department of Health but also they will witness and feel the services so they can easily talk about HIV more freely, basically to normalize a conversation," he said.
Project Red Ribbon provides HIV awareness, prevention, testing, treatment, care and support services to improve the quality of life of PLHIV.
The program started with a candlelight ceremony in front of the Philippine Information Agency (PIA) building on Visayas Avenue in Quezon City.
The ceremony commemorates the hardships faced by PLHIVs and the people who have died from HIV.
READ: DOH, PNAC draft strategies vs. HIV, AIDS epidemic
Johnson said their group would have the same program at the Department of Health on May 15, the Department of Justice on May 22 and the Department of Social Welfare and Development on May 29.
DOH Assistant Secretary Beverly Ho, who also took part in the ceremony, encouraged everyone to get tested for HIV.
"Kase 'di po gaya nung 1980s na kapag nagkaroon ka ng AIDS, nasentensiyahan ka na, kamatayan na siya, ngayon, maganda na po 'yung mga gamot natin (Unlike in the 1980s when you have it, it's already a death sentence, now, we have good medicines). The side effects are lesser and many of our PLHIVS are living normal lives, they are able to go to work, go to school, with actually very little difficulty," she said.
HIV testing, anti-retroviral therapies (ART) for PLHIVs and pre-exposure prophylaxis medicines are provided free at social hygiene clinics and some treatment centers in local government units. The list of these centers and clinics can be found on the DOH website, she added.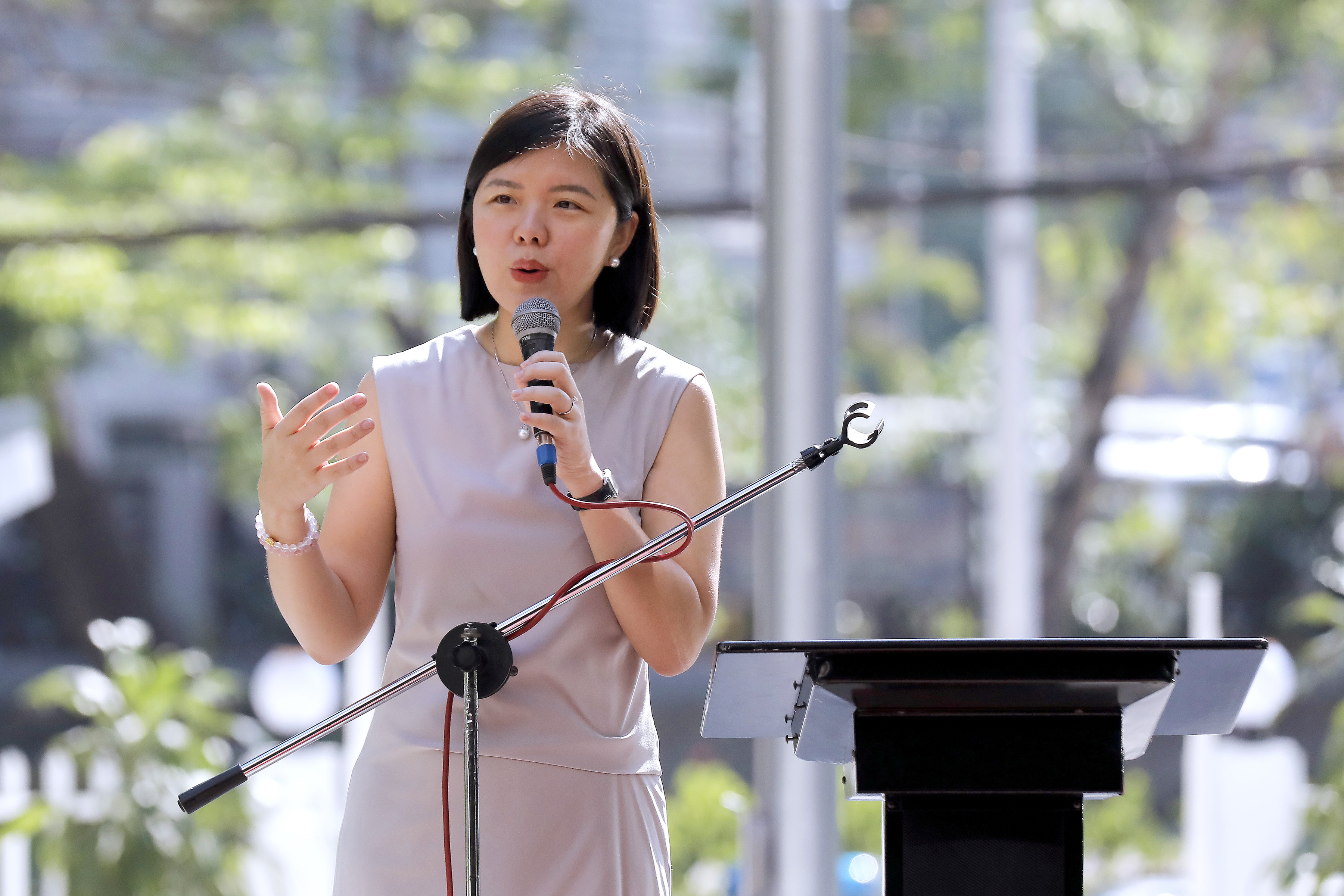 "It is important where they are able to access medicines. There must be correct counseling and they are monitored because there are times when there are side effects, so they can be helped by their healthcare provider how to adjust, if change of medicines is needed," Ho said.
She added that the Philippine Health Insurance Corporation also has a benefit package annually for PLHIV.
PIA Director General Ramon Cualoping III said the HIV situation could be caused by lack of discipline among people or lack of awareness on ways to mitigate the spread of the virus.
"So, here lies the role and challenge of the agency. Supposedly we are proud to say we have the largest footprint in the communications instrumentality of the Philippines, hence, it is our role to help spread awareness, disseminate the right information, to dismiss disinformation," he said.
Apart from the candlelight ceremony, HIV testing and seminar on the diseases were conducted. The employees were also provided free reproductive health items.
In January 2023, the DOH HIV and ART registry logged 1,299 new cases enrolled to the treatment.
Of the total cases, about 644 or 50 percent are 25 to 34 years old; 410 or 32 percent are 15 to 24 years old; 209 or 16 percent are 35 to 49 years old; 32 or two percent are 50 years old and above; and four are less than 15 years old.
From 1983 to present, a total of 112,028 HIV cases have been recorded nationwide. (PNA)