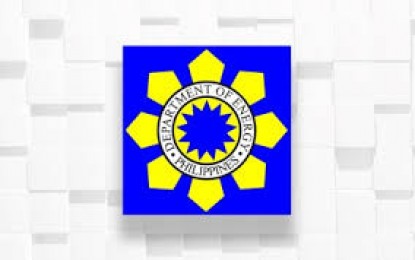 MANILA – The Department of Energy (DOE) on Wednesday gave the green light to six large-scale floating solar projects with a total capacity of 610.5 megawatts (MW).
In a statement, DOE said it awarded the Solar Energy Operating Contracts (SOEC) to SunAsia Energy, Inc. and its partner Blueleaf Energy for their floating solar projects that will be installed on the water surface of Laguna Lake.
The facilities will span in the cities of Calamba, Sta. Rosa and Cabuyao and the towns of Bay and Victoria.
"The awarding of these contracts accelerates the implementation of the thrust of President Ferdinand R. Marcos Jr. to develop indigenous and renewable energy sources," DOE Secretary Raphael Lotilla said.
Present in the awarding of the SOEC were Lotilla, SunAsia Energy president and chief executive officer Tetchi Capellan, Blueleaf Energy chief executive officer Raghuram Natarajan, Australian Ambassador to the Philippines Hae Kyong Yu and Singaporean Ambassador Gerard Ho Wei Wong.
The DOE said these projects of Blueleaf here was an offshoot of the official trip of Marcos to Singapore in September last year, in which the company signed a letter of intent to the Philippine government to increase its sustainable infrastructure commitment in the country.
Blueleaf has 250 MW of solar projects in the Philippines. Its local partner Solar Energy has been putting up solar projects in the country since 2013.
"It also represents an additional strategic investment and a firm commitment to strengthen the country's renewable energy sector, especially the commercialization of floating solar as an emerging technology," Lotilla said.
According to the DOE, a total of 237 solar energy contracts have been awarded by the agency. These contracts have aggregate installed capacity of 1,282 MW and potential capacity of producing up to 21,452 MW of clean energy. (PNA)