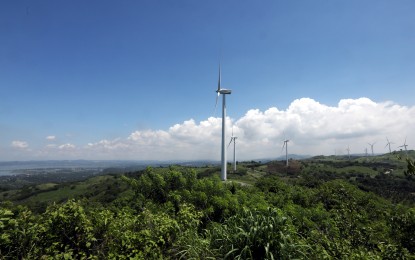 CALAPAN CITY, Oriental Mindoro – Residents of this province enjoyed the whole day of Tuesday without having to endure power interruption, according to the Oriental Mindoro Electric Cooperative, Inc. (ORMECO).
A representative of ORMECO told the Philippine News Agency (PNA) that the day-long availability of electricity was courtesy of the Philippine Hybrid Energy Systems, Inc. (Phesi) wind project located in Puerto Galera.
It was disclosed that a one-hour power outage occurred in the province on Monday due to the unavailability of renewable power plants like Phesi, although the reasons for this were not fully explained.
The ORMECO representative said the province is likely to have a relatively stable power supply for as long as renewable power plants can be made to churn out electricity, which can be a challenge during the dry season.
Currently, ORMECO operates two mini hydro power plants in the municipality of San Teodoro, with a combined power output of 5.1 megawatts (MW).
Two other power plants in the province that depend on water to operate are the Inabasan mini hydro power plant also in San Teodoro, and the Catuiran hydro-electric power plant in Naujan town, which generate 18MW combined.
The Phesi project in Puerto Galera generates 16 MW of electricity by way of windmills.
Meanwhile, Governor Humerlito Dolor called on the Department of Energy (DOE) and the Energy Regulatory Commission (ERC) to take the necessary steps to avoid a further deterioration of the province's power supply situation.
He urged concerned agencies to ensure that the power situation in Oriental Mindoro does not emulate that of its sister province, Occidental Mindoro, which now has to contend with hours-long daily brownouts.
The governor appealed at ORMECO's 41st Annual General Membership Assembly on Monday.
During the same event, National Electrification Commission administrator Antonio Almeda said if planned power projects in Oriental Mindoro come to fruition, the province can end up supplying electricity to mainland Luzon. (PNA)