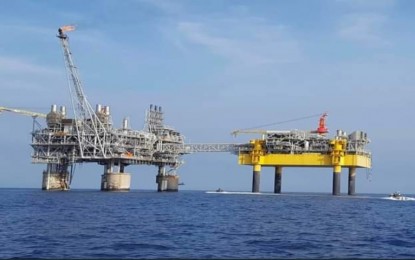 MANILA – The Malampaya natural gas field will be supplying condensates to the Abu Dhabi National Oil Company Global Trading (AGT), according to Malampaya operator Prime Energy in a statement Monday.
Prime Energy said it forged a supply agreement with AGT to supply condensates from the Malampaya gas field.
Condensates are recovered from natural gas and crude oil that are used for petrochemical feed stocks to produce plastic, as well as heating and production of gasoline.
The supply agreement is until Feb. 23, 2024.
"This agreement with AGT establishes our force in the global petroleum industry, and we are privileged that AGT, one of the top oil companies across the globe, has decided to partner and grow with us," said Donnabel Cruz, Prime Energy managing director and general manager.
While Prime Energy ensures steady supply of power for the country, Cruz said it also supplies and exports condensates to foreign industry players.
"Prime Energy and AGT share the same responsibility of harnessing our natural resources to transform societies around the world by providing resilient infrastructure to create a better future," she added.
Prime Energy, a subsidiary of Prime Infrastructure Capital, Inc., is the operator of the Malampaya deep water gas-to-power project.
AGT, on the other hand, is a joint venture between ADNOC and Italian energy firm Eni S.p.A. and the Republic of Austria. (PNA)