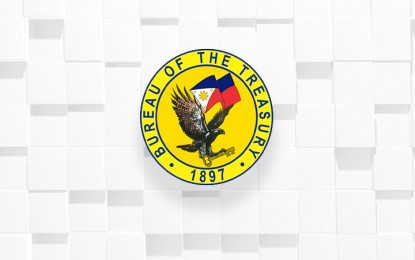 MANILA – The Bureau of Treasury (BTr) on Tuesday fully awarded the reissued 10-year Treasury bonds (T-bonds).
The reissued bonds, which have a remaining term of nine years and three months, fetched an average rate of 5.958 percent which is below the secondary market benchmark.
Total tenders reached PHP74.8 billion, three times the PHP25-billion offer.
The BTr raised the full program of PHP25 billion, bringing the total outstanding volume for the series to PHP215 billion.
In a comment, Rizal Commercial Banking Corporation (RCBC) chief economist Michael Ricafort said the nine-year Treasury bond average yield was lower than the comparable nine-year Philippine Bloomberg Valuation Service yield at 5.97 percent as of May 29.
Ricafort said this is after US Treasury yields corrected lower due to the tentative deal on raising the United States debt ceiling over the weekend.
"[This is also] before the latest inflation data on June 6, 2023 that is expected to ease further in the coming months, thereby could fundamentally support the easing trend in Treasury bill and Treasury bond auction yields if inflation eases further later in 2023 and by early 2024," he said. (PNA)