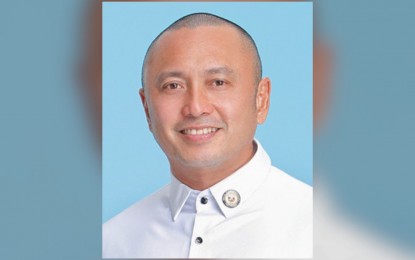 MANILA – The House of Representatives on Wednesday voted to suspend Negros Oriental 3rd District Representative Arnolfo "Arnie" Teves Jr. for another 60 days over his continued unauthorized absences and disorderly conduct which resulted in his failure to perform his duties as House member.
This after the House plenary -- with 285 affirmative votes, no negative votes and one abstention -- adopted the recommendations made by the House Committee on Ethics and Privileges headed by COOP NATCCO Party-list Rep. Felimon Espares, through Committee Report 660.
The committee report said it found "the unauthorized absences of Rep. A. Teves Jr., aggravated by his act of political asylum in Timor-Leste, resulted in his failure to perform his duties as House Member."
"His actions and all its consequences have compromised the integrity of the House of Representatives and constitute disorderly behavior warranting disciplinary action," the report said.
With his suspension, the rights and privileges of Teves as a member of the House are likewise suspended for the said period, as well as the forfeiture of all his House Committee memberships.
Teves was first slapped with a 60-day suspension over his continued absence despite an expired travel authority last March 22.
In his speech before the sine die adjournment of the First Regular Session of the 19th Congress, Speaker Ferdinand Martin G. Romualdez stressed that "as the Representatives of the People, we must conduct ourselves with dignity at all times to be worthy of the trust and confidence bestowed upon us by our people."
He said pursuant to the code of conduct, a member shall act at all times in a manner that reflects creditably on the House, and shall adhere to the spirit and the letter of the rules of the House and the rules of the committees.
"I would like to reiterate that as members of this house, we must be accountable to the people at all times and perform our legislative mandates with utmost competence, efficiency, effectiveness, integrity and fidelity to the people's welfare. Nothing less. Let this be a reminder to all of us," he said.
He said he would not allow anyone to tarnish the integrity of Congress.
"Walang personalan dito. Ginagawa lamang natin ang sinumpaan nating tungkulin at pangako sa sambayanan (There's nothing personal here. We are just doing our sworn duties and keeping our promises to the people)," he added. (PNA)