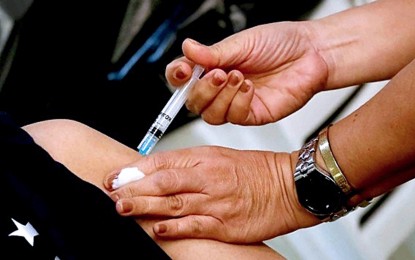 MANILA – Pfizer bivalent vaccine doses for the coronavirus disease 2019 have yet to become available in the local market, the Department of Health (DOH) announced on Tuesday.
In a statement, the DOH said it has not received any application from pharmacies that intend to store the bivalent jabs in their cold chain facilities.
"August 01, 2023, there is no application yet for the lot release for the bivalent Pfizer vaccines," it said.
Lot release is a process where an individual lot of a licensed product, especially vaccines, is evaluated before approval for its release in the market.
The marketing authorization holder -- the person or company licensed to distribute, sell and commercialize a medical product -- would also need a certificate of lot release prior to the importation of a vaccine.
"The Food and Drug Administration (FDA) issues LTO [license to operate] to pharmacies or drug stores carrying vaccine products as part of their operation," the DOH said.
"The FDA also conducts inspection of the Marketing Authorization Holders as well as pharmacies or drug stores on their cold chain facility as part of the routine inspection."
In June, the FDA granted a certificate of product registration (CPR) for Pfizer's bivalent vaccine under the brand name Comirnaty Original/Omicron BA.4-5 after "a comprehensive evaluation process and extensive clinical trials of all scientific data available".
The CPR for Pfizer's bivalent jabs was given a five-year validity period, allowing them to be for sale in the local market. It is suitable for individuals 12 years old and above.
To date, local government units administer Pfizer bivalent vaccines for free to healthcare workers and senior citizens as a third booster dose.
These jabs are part of the over 390,000 bivalent vaccine doses donated by the Lithuanian government. (PNA)