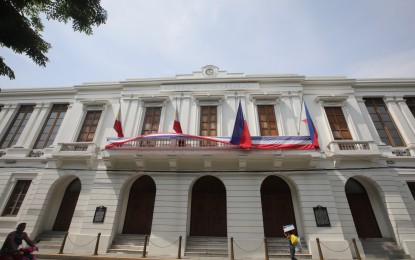 MANILA – The Bureau of the Treasury (BTr) on Monday fully awarded bids for Treasury bills (T-bills).
The 91-, 182- and 364-day T-bills fetched average rates of 5.552 percent, 5.966 percent and 6.198 percent respectively, all lower than previous auction results and secondary market rates.
The auction was 3.2 times oversubscribed, with total bids amounting to PHP47.6 billion.
The BTr raised the full program of PHP15 billion for the auction.
Rizal Commercial Banking Corporation (RCBC) chief economist Michael Ricafort said T-bill average auction yields were mostly lower week-on-week, similar to the weekly decline in the comparable short-term PHP BVAL (Philippine Bloomberg Valuation Service).
"The Treasury bill auction yields are mostly slightly lower than the comparable PHP BVAL yields as of Sept. 1, 2023, especially the 91-day T-bill average auction yield at 5.552 percent, much lower vs. the comparable 3-month PHP BVAL yield at 5.71 percent as of Sept. 1, 2023," Ricafort said in a comment.
"Treasury bill auction yields also eased after Fed(eral Reserve) fund futures now priced in no more Fed rate hike or pause for the rest of 2023," he added.
Ricafort said T-bill yields also eased after the US Treasury bond yields corrected lower for the second straight week, with the 10-year benchmark 10-year US Treasury yield at 4.18 percent, down from the 4.36 percent posted on Aug. 22, 2023.
The lower yield is also ahead of the latest local inflation data set to be released Tuesday.
Ricafort said "inflation could still mathematically ease for the coming months due to higher base effects and (is) still on track to reach within the BSP's (Bangko Sentral ng Pilipinas) inflation target of 2 to 4 percent by November-December 2023."
"Thus, expectations of a pause in Fed rates for the rest of the year would support the hawkish pause signaled recently by the local monetary officials and would help maintain comfortable interest rate differentials as seen recently," he said.
Ricafort said these would also support a possible reserve requirement ratio (RRR) cut in the latter part of 2023, especially the possible achievement of BSP's inflation target by November 2023, at the earliest. (PNA)