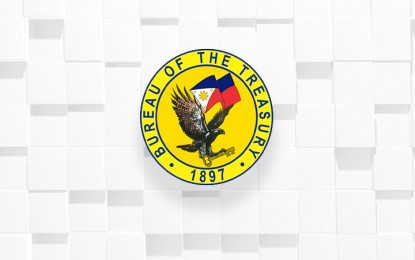 MANILA – The government on Wednesday raised USD611.2 million from its second offering of Retail Onshore Dollar Bonds (RDB 2), more than thrice the initial offering of USD200 million.
During the rate setting auction, Bureau of the Treasury (BTr) set the coupon for the new 5.5-year dollar-denominated bonds at 5.75 percent.
Total bids reached USD636.2 million, thus the auction committee's decision to accept more than the initial offering.
Offer period for RDB2 will be from Sept. 27 to Oct. 6, unless terminated earlier by the BTr.
RDBs are fixed-income instruments issued by the national government that are low-risk, affordable and convenient.
It is among the debt instruments being offered by the government to help investors diversify their investment portfolio and is part of the measures aimed at increasing financial inclusion among Filipinos.
Initial investment for the RDB2 is USD200, and additional investments will be in multiples of USD100.
This is lower than the minimum investment of USD200,000 for the traditional Republic of the Philippines (ROP) bond.
"By offering US dollar-denominated instruments that can match natural cash flows, retail investors, especially our overseas Filipino community, are not only guaranteed a safeguard from potential FX (foreign exchange) risks but more importantly, an opportunity to maintain the value of their hard-earned USD savings," BTr Officer-in-Charge Sharon P. Almanza said in a statement.
"Furthermore, the National Government is assuming the final withholding tax on interest for RDBs so that investors can enjoy the full fruits of their investment," she added.
Finance Secretary Benjamin E. Diokno, for his part, said RDB2 "is a big leap towards achieving financial inclusion for our citizens, especially our dollar earning overseas Filipino workers."
"The administration of President Ferdinand Marcos, Jr. has embarked on a six-year economic and social transformation agenda that endeavors to achieve real and tangible change for the Filipino people. With your investments, we manifest a better life for our families, communities, and the nation at large," said Diokno.
Aside from the traditional over-the-counter subscription through the authorized selling agents, the public may also use BTr's Online Ordering Facility via www.treasury.gov.ph, and mobile banking apps (MBAs) such as Bonds.PH, Land Bank of the Philippines (Landbank) MBA, and the Overseas Filipino Bank MBA to invest in RDB2.
BTr tapped state-owned Development Bank of the Philippines and Landbank as Joint Lead Issue Managers for the RDB 2, while BDO Capital & Investment Corporation, BPI Capital Corporation, China Bank Capital Corporation, First Metro Investment Corporation, PNB Capital and Investment Corporation, SB Capital Investment Corporation, and Union Bank of the Philippines are the Joint Issue Managers.
In a comment, Rizal Commercial Banking Corporation chief economist Michael Ricafort said the government could potentially raise more than USD1 billion from the latest issuance.
"The auction guidance is USD200 million, so the bids and awards are much higher. There is also still a premium over the comparable US government benchmark to entice more investors," he said. (PNA)