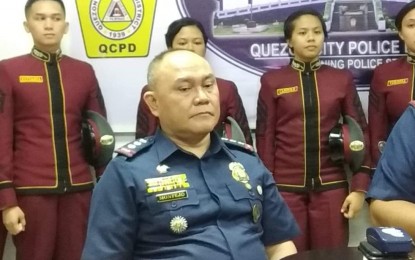 MANILA -- Starting Monday, violators of laws and ordinances will be apprehended in five discipline zones in Quezon City, a police official said.
Brig. Gen. Ronnie Montejo, QCPD acting director, said they will have a dry-run on Monday to bolster enforcement of laws and ordinances in the five initial areas: Cubao, West Avenue, Katipunan Avenue, Timog Avenue-Tomas Morato area, and Novaliches proper, which will be made as discipline zones.
Montejo, in a press conference on Friday, said the establishment of a zone where people are obliged to observe order, will serve as a good deterrent for crimes and a good way of enforcing discipline in homes and the community.
"All city ordinances, special laws, criminal laws will be implemented there without fear or favor. Those who will be caught violating the law will be charged and imprisoned, while minors will be turned over to the (City Social Welfare Department)," Montejo said.
According to Montejo, the discipline zone project of QCPD is supported by the city government led by Mayor Joy Belmonte who vowed to provide manpower from different departments to help in manning traffic and apprehending violators of city ordinances. (PNA)