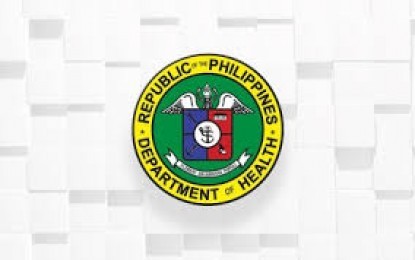 LEGAZPI CITY – After the flooding brought about by the series of typhoons that hit Bicol in the past weeks, the Department of Health Center for Health Development (DOH CHD) in the region warned against diseases during the rainy season.
DOH-Bicol reported 49 cases of leptospirosis with three deaths this year, or a death rate of 6 percent as of October 17.
Camarines Sur recorded the highest number of cases (36), followed by Camarines Norte (5), Albay (4), Sorsogon (2), and Masbate (1). Catanduanes has no cases but there was one reported from another region.
Dr. Ernie Vera, head of DOH-Bicol, in a statement on Thursday said leptospirosis is a viral infection transmitted by animals, such as rats, cattle, swine, dogs, and horses. This may be transmitted through ingestion of contaminated food or water, or when broken skin or open wounds come in contact with contaminated water or soil.
Symptoms of leptospirosis include fever, muscle pain, headache, calf-muscle pain, and reddish eyes in some cases. When symptoms are experienced, early consultation is advised to prevent complications. Antibiotics duly prescribed by a physician must be taken.
Swimming or wading in contaminated water or floodwater is strongly discouraged. When work requires exposure to contaminated water, the use of proper protection gears like boots and gloves is advised.
Potentially contaminated water should be drained when possible, and rodents should be controlled in households.
DOH-Bicol reminds the public that amid the coronavirus disease pandemic, there are other illnesses and diseases that people may be at risk of contracting.
Good health, the right information about the disease, and knowing how to prevent its spread are the best defense, the agency said. (PNA)