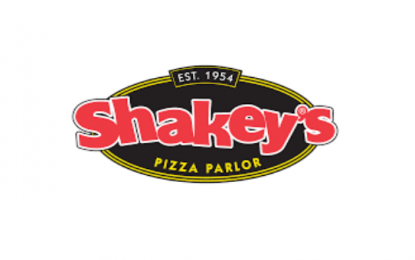 MANILA – Shakey's Pizza Asia Ventures Inc., the Philippines' leading chained full-service restaurant, is set to open 15 new Shakey's and 15 new Peri-Peri Charcoal Chicken outlets this year, restarting a store network expansion strategy that was put on hold last year due to the coronavirus disease 2019 (Covid-19) pandemic.
"For Shakey's, we are looking to further strengthen the brand's visibility and awareness, especially in underpenetrated second and third-tier cities outside of Metro Manila. For Peri, there are still a number of unserved markets which don't have access to the brand's great-tasting products," Shakey's president and chief executive officer Vicente Gregorio said.
Last 2020, the company ended with 245 Shakey's restaurants, three of which were located abroad, and 34 Peri outlets all located in the Philippines.
It also launched a number of new offerings in select outlets including the ability for guests to 'Park & Dine', 'Park & Order', eat outdoors, and order R&B milk tea -one of the leading milk tea brands in Singapore.
"With evolving consumer habits brought about by the pandemic, our network expansion strategy has likewise adapted to ensure we maximize both our in-store and out-of-store presence. Our new openings this year will cater not only to our guests' dine-in preference, but also their increasing need for more convenient and flexible out-of-store options," Gregorio said.
He said Shakey's will be unveiling a number of so-called ghost kitchens or kitchen extensions "to further strengthen our presence in delivery" at a time when off-premise channels are gaining prominence.
In the last few months, the company has been piloting a '31 Minute Delivery, If It's Late, It's Free' guarantee in select areas in Metro Manila.
Gregorio added the company's planned expansion this year "will come hand in hand with other exciting new business innovations that will maximize our existing asset base."
"2021 will definitely be an exciting 'bounce-back' year," he said.
Apart from the Philippines, Shakey's also owns perpetual rights to the Shakey's brand for the Middle East, Asia (excluding Japan and Malaysia), China, Australia and Oceania.
Shakey's earlier announced it has concluded a franchising agreement that will allow it to make inroads in Singapore.
By the second half of 2021, it targets to open a new store at the Lucky Plaza mall, along iconic Orchard Road, in a seven-year deal with Singapore's Brenrich Pte. Ltd. (PR)