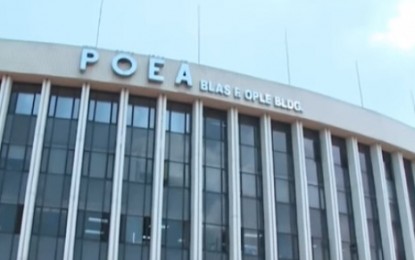 MANILA – The Philippine Overseas Employment Administration (POEA) on Friday reported that the country has deployed close to 30,000 seafarers last month.
POEA administrator Bernard Olalia said the figure is only half of the number of sea-based workers sent abroad since January.
"We started on January 21, 2021 of some 15,000 deployed seafarers. But in May, the number has doubled as we were able to deploy some 30,000 to different destinations," he said in a Laging Handa briefing.
The POEA chief added that this figure is good as it indicates that the market is slowly recovering and showing the pre-pandemic historical data.
"This is a good graphics since the data is slowly recovering. If you can remember our pre-pandemic data, is almost 40,000 the number of seafarers we were able to deploy," he said.
Meanwhile, former House Speaker Alan Peter Cayetano and his allies in Congress have met with a group of seafarers that were given PHP10,000 in cash assistance from the Sampung Libong Pag-asa program at the Mercado del Lago in Taguig City in celebration of this year's Day of the Seafarer.
A total of 200 beneficiaries will receive the cash assistance from while 100 others will be chosen real-time via the Facebook livestream comment section.
Prior to the event, a pre-show called the Ayuda Bayanihan Caravan will be aired on Cayetano's official Facebook page where around 16 beneficiaries are expected to receive their cash assistance in advance.
Ten beneficiaries coming from the comment section will also be announced during the pre-show.
The Seafarer Edition of the Sampung Libong Pag-asa program highlighted the contributions of the Filipino seafarers to the Philippine economy and discuss the plight of the seafarers before and during the pandemic.
It is also featured success stories of overseas Filipino workers (OFWs) who received PHP10,000 cash assistance during the program's OFW edition on June 4.
The Sampung Libong Pag-asa campaign showcases a key part of Cayetano's economic recovery plan to assist Filipino families with cash assistance to help them purchase their basic needs and revive their sources of income amid the ongoing pandemic.
The program which was launched on May 1, highlighted the stories of beneficiaries who said the amount they received helped them rise from the hardships they encountered when the country was placed under quarantine.
Since then, the program has distributed cash aid to more than 3,000 Filipinos, most of whom have invested a part of their aid to jumpstart their small businesses. (PNA)