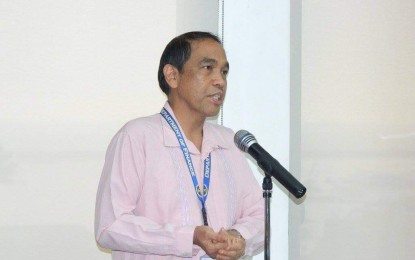 MANILA – The continued vaccination against the coronavirus disease 2019 (Covid-19), along with amendments to several laws such as the Foreign Investments Act (FIA), are expected to fuel the continued improvement of the employment situation in the country.
The Department of Finance (DOF), in an economic bulletin penned by chief economist and former Undersecretary Gil Beltran issued on Wednesday, said administration of the vaccines against Covid-19 "will help the country live with the virus."
"As always, the country needs to stay alert and not let its guard down as the virus continues to mutate lest the previous episodes where the situation would appear to get better before things turn much worse play out again," Beltran said.
For the medium to long-term, he said the passage of the amendments to the FIA, the Retail Trade Liberalization Act (RTLA), and the Public Service Act (PSA) "will help bring in more employers."
He said signing into law the amendments to these three laws "is a welcome development towards faster economic recovery and, ultimately, better employment opportunities."
"More employers seeking skilled labor could translate into higher offered wages. This market-based mechanism raises salaries even without increasing the minimum wage," he said.
Citing Philippine Statistics Authority (PSA) data, Beltran said there were almost 1.78 million new jobs created last January, resulting in an employment rate of 93.63 percent and easing of the unemployment rate to 6.37 percent.
While there was a year-on-year increase of 732,000 jobs to 45.9 million last January, he said it declined by more than 3.6 million compared to the December 2021 level "due to the seasonal agriculture hiatus and the imposition of tighter quarantine restrictions during the surge in Covid-19 infections at the beginning of the year."
This was countered by almost 2.5 million additional jobs in the industry and services sectors, he added.
Beltran said the manufacturing sector shared in almost 500,000 jobs and construction by 168,000 "as the government continues its BBB (Build, Build, Build) program."
"Trade, transportation, and the hotels and restaurants sub-sector also saw increases in employment," he added. (PNA)