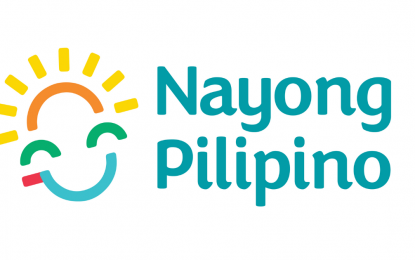 MANILA -- The Nayong Pilipino Foundation (NPF) is set to mark its 50th anniversary in November, with activities lined up to further promote Filipino culture and heritage.
The foundation's golden anniversary would be marked with the launch of the exhibit "Mga Pamana ng mga Nayon" on November 4 and a research summit on November 22 to 24.
It will also hold the Fiesta sa Nayon event at the New Entertainment City in Parañaque on November 25.
Nayong Pilipino is an attached agency of the Department of Tourism, created on Nov. 6, 1972 under Presidential Decree 37, and is mandated to champion the Filipino identity by developing parks and research projects, among others.
According to Patrick James Serra, historian and instructor at the University of the Philippines Department of History, the foundation was created at a time when former president Ferdinand Marcos Sr. envisioned a revival of cultural practices and folkloric traditions that existed before the coming of the colonizers.
"The idea can be traced back from the revival of a defunct plan to establish a souvenir shop for native crafts and products in the Cultural Center Complex. This time, however, it was re-envisioned as a cultural theme park by Imelda Marcos," he said at an online discussion on September 16.
"All-in-all, Nayong Pilipino as a park was an amalgamation of everything Filipino – the culture, the tradition, the lifestyle, that designated it into a compact site for people to conveniently explore and experience, which is why it is near the airport, the reason why it was called one-stop tourist shop. Very convenient to foreigners who don't have the extra time to explore the entire archipelago," he added.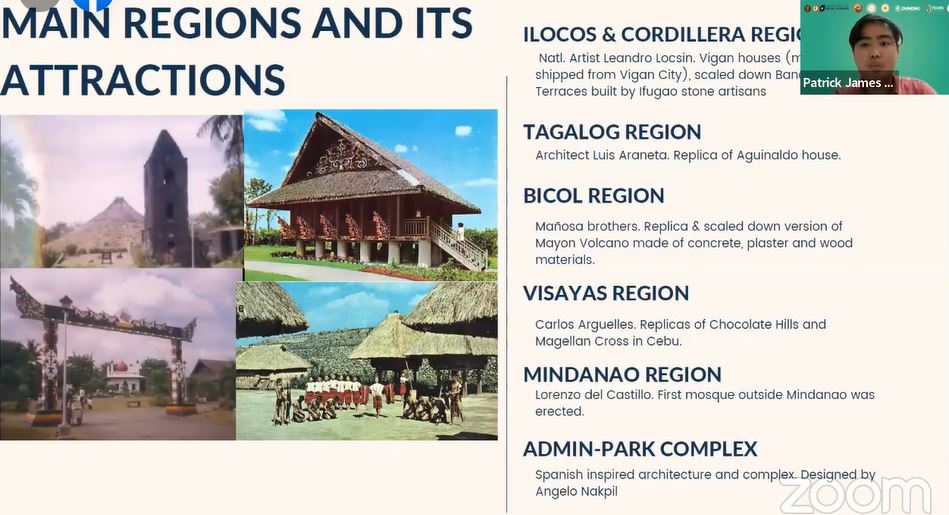 Serra was referring to the old Nayong Pilipino park situated near the Ninoy Aquino International Airport – a 47-hectare property divided into seven regions, each of which was designated with a renowned architect, such as National Artist Leandro Locsin.
The old park, which also housed the first mosque built outside Mindanao, however, was closed in 2002 under Executive Order 111 to give way to the airport's expansion.
Reopening pushed
While the park in Metro Manila was shut down, NPF Deputy Executive Director Jovertlee Pudan clarified that Nayong Pilipino still has a 15-hectare property in Parañaque waiting to be developed.
"Nandiyan pa rin po kami, nawala lang 'yong park physically but mayroon po kaming lupa na 15 hectares na waiting to be developed kapag ang pondo ay naging available (We're still here. The park may have been closed physically but we still have a 15-hectare property waiting to be developed once funds become available)," he said. "(Sa) 2025 po, hoping kami na by that time, mayroon na po ulit (We're hoping that by 2025, we'll be able to develop it)."
As the country pushes to revitalize the tourism sector, former NPF executive director Apolonio Anota Jr. said he believes it is high time to reopen the park, noting that it would contribute to job generation.
"Nayong Pilipino Pasay (back then) attracted one million visitors a year," he said. "(In terms of) contribution to the economy, I think it would be best to reopen Nayong Pilipino as soon as possible," Anota said.
Aside from creating employment and spurring tourism activities, a new park would provide an open space the children and the public could frequent, he said.
"Ang mga bata ngayon puro na gadgets (Children nowadays are always glued to gadgets), which is unhealthy. Our games in the past was a balance between mental skills and physical exertion," he said. (PNA)