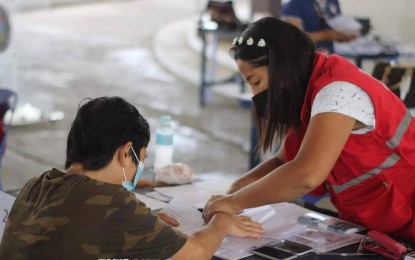 ILOILO CITY – Some PHP223.81 million livelihood assistance grant was provided to 27,364 individual recipients from Iloilo as part of the coronavirus disease 2019 (Covid-19) response of the Department of Social Welfare and Development (DSWD) Western Visayas from June 2020 until Sept. 13, 2022.
Anthony Laruan, Iloilo provincial coordinator for the Sustainable Livelihood Program (SLP) of DSWD-6, said that in 2020 they have invested PHP119.61 million for 1,447 recipients; PHP77.9 million for 10,295 in 2021 and PHP26.3 million for 2,622 beneficiaries from Jan. to Sept. 13 this year.
"The implementation of livelihood assistance grant was conceptualized to respond to the recovery and rehabilitation of those who lost their livelihood due to the Covid-19 pandemic. This is spread all over the 43 local government units in Iloilo," he said in an interview on Monday.
The livelihood assistance grant was implemented in collaboration with local government units that took the lead in identifying affected individuals.
Beneficiaries of the program were those who qualified for the social amelioration program, have existing small business or their employment was affected by the Covid-19.
Prior to the release of assistance, he said applicants were assessed and validated. House visitation was conducted to determine if they deserve the assistance and if they adhere to the qualifications.
Upon release of the grant, a project monitoring was formed where recipients of the fund signed a commitment form to ensure that they will implement their intended project and will submit a liquidation including receipts as proof that they purchased those that were listed in their plan.
A technical assistance will be provided to those whose projects failed due to several circumstances beyond their control while those who failed to follow their commitment will have to be managed through the local livelihood technical working group.
He added that if based on the Executive Order, supposedly its implementation has already ended on Sept. 15 but they received an advisory for its extension until December of this year because of calamities that they have to respond through the LAG.
"If there are walk-in clients, we accept them if they qualify. Otherwise, we link them with other agencies," he said.
Their applications are submitted to the regional project management office and if there are funds they will be served. If none, they will be part of the priority whenever fund is available, he said. (PNA)