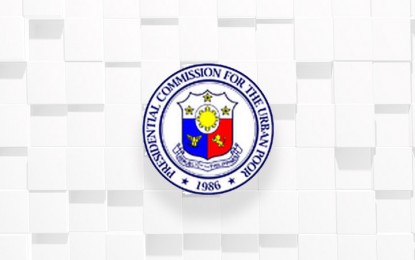 LEGAZPI CITY – The Presidential Commission for the Urban Poor (PCUP) has validated the renewal of the application for accreditation of members of the Senior Santiago Home Owners Association in Pili town in Camarines Sur province.
In a statement on Thursday, PCUP Luzon Field Operations Division chief Rodel Francisco said the PCUP was instrumental in the amicable negotiations between the association and land owners of the property where they have been residing for the past several years.
"We were able to negotiate for them to be placed under the Local Community Mortgage Program, which would pave the way for them to benefit from the services being provided to the urban poor by the national government," Francisco said.
Meanwhile, Senior Santiago HOA president Eva Jacob recognized the significant role played by PCUP in giving them the opportunity to renew their accreditation.
She said the association also continues to receive support from PCUP in resolving problems regarding their difficulty as an urban poor organization, particularly on the issue of security of tenure.
Jacob said the PCUP strengthened their opportunity for livelihood through the agency's efforts to provide leadership and organizational training that would enhance members' capability to uplift lives as part of the country's marginalized sector.
PCUP Bicol area coordinator Victor Allan Ilagan has endorsed the Senior Santiago HOA's application to the accreditation committee for early deliberation and approval. (PNA)