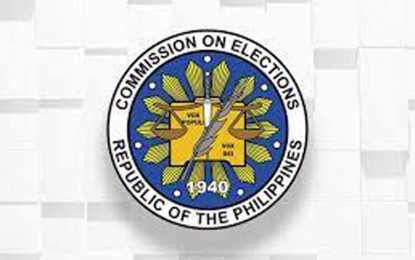 MANILA – The Commission on Elections (Comelec) on Thursday reminded Filipinos working and living abroad that registration of overseas voters will resume Friday, Dec. 9.
The Comelec's Office for Overseas Voting (OFOV) said the registration which will run until Sept.30, 2024, is in preparation for the 2025 midterm elections.
"All qualified Filipino citizens, who are not registered overseas voters, may file their applications for registration at any Post abroad, or designated registration centers outside the Post, or at the designated registration centers in the Philippines," the Comelec said in a public notice.
Those who are allowed to register are citizens of the Philippines, who are abroad or will be out of the country during the 30-day voting period of the midterm elections (April 13, 2025, to May 12, 2025), and are at least 18 years of age on the day of the elections.

To register, applicants must accomplish the Overseas Voter Registration Form (OVF1), which is downloadable at the Comelec website, and personally submit the same to the designated registration centers.
Aside from the OVF1, they need to present their Philippine passport; or a Certification issued by the Post that it has received and reviewed the appropriate documents submitted by the applicant and found them sufficient to warrant the issuance of a passport, or original or certified true copy of the Order of Approval of their application to retain or reacquire their Filipino citizenship issued by Post in case of applicants who reacquired their Filipino citizenship; or a photocopy of Seafarer's Book in case of seafarers.
Filipinos who are disqualified from registering are those who have lost their Filipino citizenship; those who have pledged allegiance to a foreign country, except dual citizens as referred to under "The Citizenship Retention and Reacquisition Act of 2003"; those who have committed and are convicted in a final judgment by a court or tribunal of an offense punishable by imprisonment of not less than one year; and any citizen of the Philippines abroad previously declared incompetent by the authority in the Philippines or abroad.
Those who will register will be able to participate in the May 2025 midterm polls, voting for national candidates such as senators and a party-list representative.
Overseas voting will run for one month, beginning April 2025. (PNA)