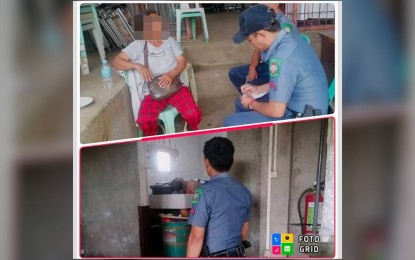 DUMAGUETE CITY – Police investigators are looking into the possibility that members of the Communist Party of the Philippines-New People's Army (CPP-NPA) were behind the murder of an alleged barangay intelligence network (BIN) asset in Canlaon City, Negros Oriental province on Sunday evening.
George Javier, 50, married, and a resident of Sitio Guibawan, Barangay Bucalon in Canlaon City was riding his motorcycle with his wife on their way home when attacked by four unidentified persons, said Lt. Col. Roland Desiree Lavisto, Canlaon City police chief.
One of the suspects grabbed the wife while the others shot Javier, Lavisto said.
He was killed instantly, the police chief said. The wife is safe.
Recovered from the crime scene were empty shells of .45-caliber and 5.56 mm fired from an M-16 rifle.
The victim's son reported the incident to the Canlaon City Police Station.
Barangay Bucalan is an interior barangay about 10 kilometers away from the national highway in the mountain city of Canlaon.
Lavisto said there was a previous attempt on Javier's life last February.
The police said two of the four suspects have been identified by witnesses.
Charges are now being readied against them, Lavisto said.
"The Javier murder is eyed as a possible retaliatory attack by the NPA following the arrest of 49-year-old Jerry Montefalcon (alias Ka Bulhot), married, and a member of the NPA's Central Negros 1 last Saturday," the police chief said partly in Cebuano.
"Ka Bulhot" was arrested by police and 62nd Infantry Battalion troopers based on search warrants issued against him for murder and illegal possession of firearms.
Meanwhile, Lavisto said he would order the re-structuring of the BINs for their safety.
BINs are supposedly undercover assets tapped to help the government in its anti-crime and anti-insurgency campaigns. Some of them, however, have been exposed after they were utilized by politicians.
Lavisto did not further elaborate. (PNA)