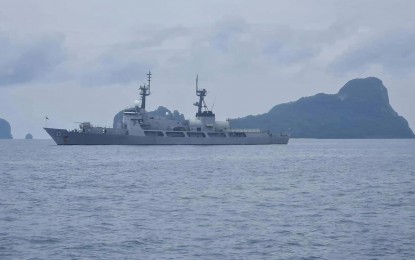 MANILA – The Tarlac City-based Northern Luzon Command (Nolcom) announced that its littoral monitoring detachments have so far detected 22,474 foreign and domestic vessels in its maritime areas.
In a news release, Nolcom acting public affairs office chief Maj. Al Anthony Pueblas said these detections were made possible by their monitoring detachments strategically positioned in Bani, Zambales; Pasuquin, Ilocos Norte; Batan and Mavulis, both in Batanes.
Headed by Lt. Gen. Fernyl BucaI and in conjunction with the Area Task Force-North, an inter-agency coordinating body operating under the umbrella of the National Task Force - West Philippine Sea, Nolcom has undertaken 60 successful air patrols and 30 surface patrols from the first quarter of the year to date, ensuring the nation's territorial security.
"Nolcom will continue to launch maritime patrols (MarPat) in collaboration with key government agencies such as the Philippine Coast Guard and the Bureau of Fisheries and Aquatic Resources to ensure the safety of our fellow Filipinos, specially our fishermen and protect our marine resources for the benefit of current and future generations," Bucal said.
MarPat is a Nolcom routine security patrol which covers three maritime areas -- Bajo De Masinloc (Scarborough Shoal) in the West Philippine Sea, Philippine (Benham) Rise and Batanes Strait. (PNA)