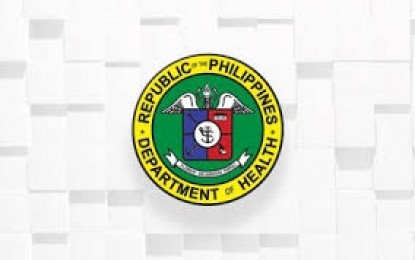 MANILA – The country has recorded a total of 151,375 cases of influenza-like Illness (ILI) from Jan. 1 to Oct. 13, the Department of Health (DOH) said Wednesday.
In a message to reporters, the DOH said the tally translates to 45 percent increase compared to 104,613 ILI cases during the same period last year.
The agency also reported that ILI cases have increased by 26 percent in the recent three to four weeks from Sept. 3 to 16 compared to reported cases two weeks prior.
"Looking at historical data since 2009, case increases coincide with the onset of rainy and colder months. Hence, we are implementing strict monitoring of cases as we anticipate rise in cases in the coming months," the DOH said.
It added the higher cases this year are observed in most diseases under surveillance, which could be attributed to the strengthened surveillance efforts for the other diseases, as the country shifts its focus from the coronavirus disease 2019.
During a Bagong Pilipinas Ngayon briefing on Wednesday, infectious disease expert and Philippine College of Physicians president Rontgene Solante said the reason for the increase of ILI cases are influenza A and influenza B.
"Most regions are experiencing this, iyong tinatawag natin na influenza-like illness – ubo, sakit ng katawan (what we call influenza-like illness – cough, body aches), sore throat and some of them may have fever," he said.
"And this is brought about by reasons that medyo malamig na, medyo maraming days na tag-ulan and it's also the same pattern of increase in the cases as we have last year at expected ito 'no, for the past several years, talagang ganito ang nangyayari sa atin (it's already cool, there are many rainy days and it's also the same pattern of increase in the cases as we have last year and this is expected, for the past several years, this is what's happening to us)."
Solante said increase in ILI cases starts in August until the early part of January.
He advised individuals experiencing the symptoms to rest, take necessary medications and not to go to work or school to protect other people from being infected. (PNA)