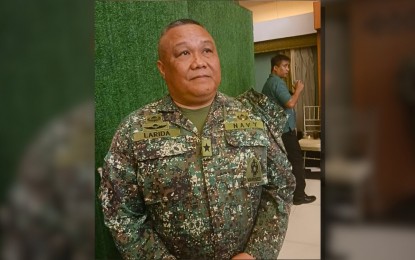 MANILA – About 2,600 Philippine and US Marine Corps personnel will join this year's edition of the "Kaagapay ng mga Mandirigma ng Dagat" (Kamandag) exercises on Nov. 9 -20 to enhance the two forces' interoperability.
In a statement Tuesday night, Philippine Marine Corps deputy commandant and "Kamandag" exercise director, Brig. Gen. Jimmy Larida said about 1,732 Filipino Marines would participate, along with 902 US Marine Corps troops.
Also taking part in the exercise are 57 personnel of the Republic of Korea Marine Corps and 50 personnel of the Japan Ground Self-Defense Force.
South Korean and Japanese troops merely acted as observers in the 2022 iteration of "Kamandag" on Oct. 3-14.
Meanwhile, eight personnel from the United Kingdom (UK) will observe the annual exercise for the first time.
"(Kamandag will) rehearse emerging concepts while also strengthening the relationship and developing interoperability between the Philippine Marine Corps and the United States Marine Corps, as well as with our Japanese, Korean, and UK counterparts," Larida said.
"Kamandag" activities are expected to take place in various locations in Luzon and Mindanao.
He said the drills aim to enhance bilateral cooperation and interoperability among participating forces in conducting tactical operations.
Other objectives of the exercise are enhancing the capabilities of the participants in special operations; improving coastal defense capability; boosting individual knowledge, skills, and attributes in humanitarian assistance and disaster response/relief operations and CBRN (chemical, biological, radiological and nuclear defense); and capacitate public affairs and information operations specialist personnel. (PNA)