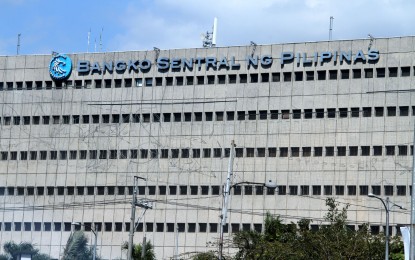 MANILA – The rate of the Bangko Sentral ng Pilipinas' (BSP) 28-day bills rose anew on Friday as yield continued to track the path of the central bank's key policy rates.
The average rate of the securities inched up to 6.4539 percent from 6.4426 percent during the auction last Dec. 23.

The BSP hiked the offer volume to PHP160 billion, which was fully awarded from PHP120 billion previously.

Bids reached PHP224.1 billion, resulting in a bid coverage ratio of 1.4006.

BSP Deputy Governor Francisco Dakila Jr. has repeatedly traced the BSP securities rate's uptick to the jumps in the central bank's key rates, which have been hiked by 350 basis points from May to December 2022 as monetary authorities help address the elevated inflation rate.
The BSP is expected to continue its rate hike moves as domestic inflation remains on its 14-year high and the Federal Reserve is also projected to further tighten its key rates. (PNA)