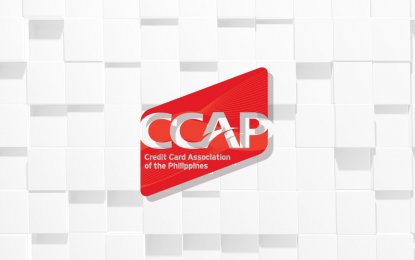 MANILA – The Credit Card Association of the Philippines (CCAP) on Wednesday expressed support to the Bangko Sentral ng Pilipinas (BSP) Monetary Board's decision to maintain the interest rate ceiling on credit cards.
"We support the BSP's intention to strike a balance between the interest of cardholders or financial consumers and credit card issuers who are both just starting to recover from the contraction brought about by the Covid-19 (coronavirus disease 2019) global pandemic in the previous years," CCAP executive director Alex Ilagan said in a statement.
The BSP on Tuesday disclosed that the maximum interest rate or finance charge on the unpaid outstanding credit card balance of a cardholder remains at 3 percent per month or 36 percent per year.
The monthly add-on rates that credit card issuers can charge on installment loans are maintained at a maximum rate of 1 percent while the maximum processing fee on the availment of credit card cash advances stays at PHP200 per transaction.
The ceilings on credit card transactions are subject to review following a six-month period.
The CCAP said it is collaborating with the BSP in assessing the interest rate ceilings.
"CCAP is involved in doing a holistic review based on key drivers and appreciate this collaboration with the BSP," Ilagan said. (PNA)