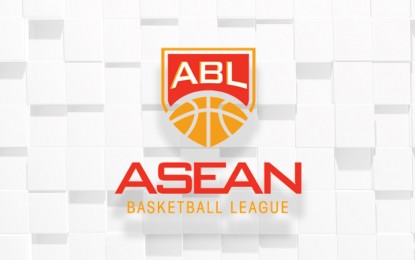 MANILA -- Mono Vampire stayed on top of the Asean Basketball League (ABL) standings after mauling Alab Pilipinas, 102-89, at the Caloocan Sports Complex on Sunday night.
Mono was solid for most of the first half, taking a 52-39 lead at halftime, and despite Alab closing in during the third quarter, Mono quickly restored order and took the road win.
Mike Singletary and Mike Morrison each tallied 23 points for Mono, moved up to 9-3, 1.5 games above Fubon.
Prince Williams tallied 23 markers, three rebounds, two assists, and three steals, while Sam Deguara added 18 markers, 10 boards, one dime, one swipe, and one block for Alab, who fell to third place at 6-4.
In the process, Fubon (8-5) went up to the second place.
In the first game, the Macau Black Bears romped the Eastern Long Lions, 97-80 at The Venetian Macao.
After the Long Lions took a 27-25 lead after a close first quarter, the Black Bears took control of the next two periods to pull away for good.
Mikh McKinney erupted for 30 points with three rebounds, six assists, and two blocks for the Black Bears, who reclaimed a solo sixth place in the standings at 6-7.
Kenneth Manigault added 27 points, 14 rebounds, eight assists, three steals, and one block, while Jasonn Hannibal chipped in 10 points, 13 rebounds, one block, and one steal.
Brandis Baley-Ross fired 25 markers with two boards, four dimes, and one steal, while Brandon Costner contributed 14 points, 11 rebounds, and six assists for the Long Lions, who fell to ninth place at 3-6. (PNA)