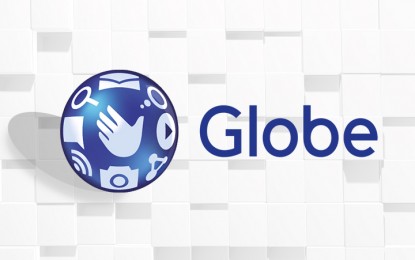 MANILA – Despite the challenges brought about by the coronavirus disease (Covid-19) pandemic, Globe Telecom (Globe) on Thursday said its customer service capacity is nearly pre-Covid-19 level.
"Our customer service channels supporting consumer accounts are currently operating at 78 percent of our pre-pandemic capacity as of August 31," Globe said in a statement.
Globe said its operating capacity dropped to 25 percent during early days of the enhanced community quarantine (ECQ), the highest quarantine classification imposed by the government to contain the Covid-19.
"The reduction in manpower is primarily due to the impact of the pandemic on our business process outsourcing (BPO) partners. Social distancing limits the availability of front-liners, and cases of infection resulted in temporary shutdown of BPO operations," Globe said.
Despite these limitations, the company has not suspended any of its support services, noting that it has instead accelerated the release of digital self-service channels for its customers.
These include the 'GlobeOne' app for its mobile users and the 'Globe At Home' app for home broadband users that addressed common concerns such as tracking real-time data usage, subscribing to promos and other content, pay and manage bills, buying load and reloading retailer wallet, checking and availing promos, getting technical support, and other account and service-related concerns.
On average, it said around 3 million of its customers use these apps per month, while its social media support team handles about 1.5 million queries, and its call centers receive an average of 3 million calls in the same time frame.
Of these 3 million calls, it said 90 percent are handled by its automated voice response system while the remaining customers are handled by live agents.
As of August 31, Globe said its call centers have a resolution rate of 94-percent, while the rest are "being addressed by the team."
"This does not include self-service transactions resolved through our digital channels," Globe said.
To date, the company has also reopened most of its stores and has introduced several programs and offers relevant to the pandemic such as an online appointment booking system for its stores, a financial care program, and the accelerated expansion of its cellular network. (PNA)