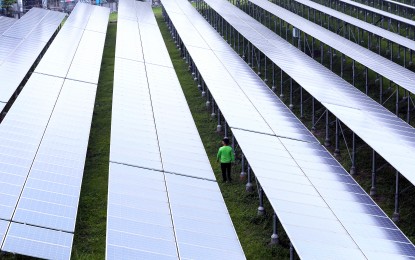 MANILA – Amendments in the Renewable Energy (RE) Act of 2008 by allowing 100-percent foreign ownership in RE projects have helped in accelerating the country's clean energy goals, President Ferdinand R. Marcos Jr. said on Monday.
In his second State of the Nation Address (SONA), the President said 126 RE contracts have been awarded by the Department of Energy (DOE) since last year.
These RE contracts have a combined potential capacity of 31,000 megawatts.
"When it comes to energy, renewable energy is the way forward. We are aggressively promoting renewables, so that it provides a 35 percent share in the power mix by 2030, and then on to 50 percent by 2040. To accelerate the realization of this green energy goal, we have opened renewable energy projects to foreign investments," Marcos said.
In 2022, Trade Secretary Alfredo Pascual sent a letter to the Secretary of Justice that prompted the Department of Justice (DOJ) to issue a legal opinion that natural resources are not covered by constitutional restrictions on foreign ownership.
This led the DOE to amend the implementing rules and regulations of the Renewable Energy Act allowing foreign investors to fully own RE projects in the country.
"To date, we have over a thousand active projects spread all over the country: 299 of these are solar; 187 are wind; 436, hydroelectric; 58, biomass; 36, geothermal; and nine are ocean-powered," Marcos said. (PNA)