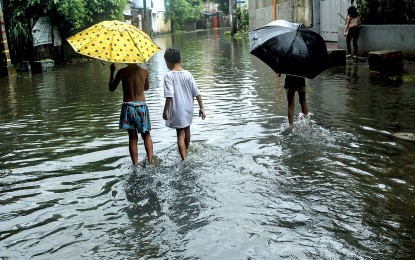 MANILA – A total of 1,699 leptospirosis cases have been recorded nationwide from Jan. 1 to June 17 this year, a 65 percent increase from the 1,029 cases during the same period in 2022.
In an update, the Department of Health (DOH) said that from June 18 to July 1 this year, the Philippines has logged 182 new cases, a 42 percent increase from 128 cases two weeks.
Meanwhile, from Jan. 1 to July 15, a total of 2,079 cases and 225 deaths due to leptospirosis were reported nationwide and "cases may still increase with late reports," the DOH said. No data on the disease were available beyond June 17 last year.
Among the regions, Central Luzon exhibited a continuous increase in cases in six weeks, reporting nine cases from July 2 to 15.
An increase in the number of cases in two weeks were also reported in the Ilocos Region with nine and in the Bicol Region three infections.
According to the DOH Guidelines for Leptospirosis for Hospitals, it is a zoonotic infection primarily a disease of domesticated and wild animals.
Humans are infected through direct and indirect contact with these animals with water or soil contaminated with infected urine or tissues as the most common source of infection.
In the Philippines, leptospirosis tends to occur frequently in urban flood-prone areas such as Metro Manila. (PNA)